Do you want to create a more compelling selling experience for your NFTs?
Amaze can help! Use our latest templates to promote and sell your NFTs on social media, text messages, or anywhere else a link works. Anyone who places a bid on this mobile eCommerce experience will be redirected to your marketplace.
To begin, select a template you like and then upload images or videos of your NFTs and add pricing, descriptions, and other additional information to customize a template.
Once your edits are complete, you can publish your design to a website or use our domain to host your pages without any additional costs. Generate a QR code or link to share your NFT eCommerce experience anywhere.
Find your favorite NFT template below and customize it for free when you connect Amaze to your Shopify account!
1) EBetNFT - Auction your NFTs with this mobile-friendly template that allows users to scroll through your collections and place bids. Add social media links to your homepage to help your audience easily follow your channels.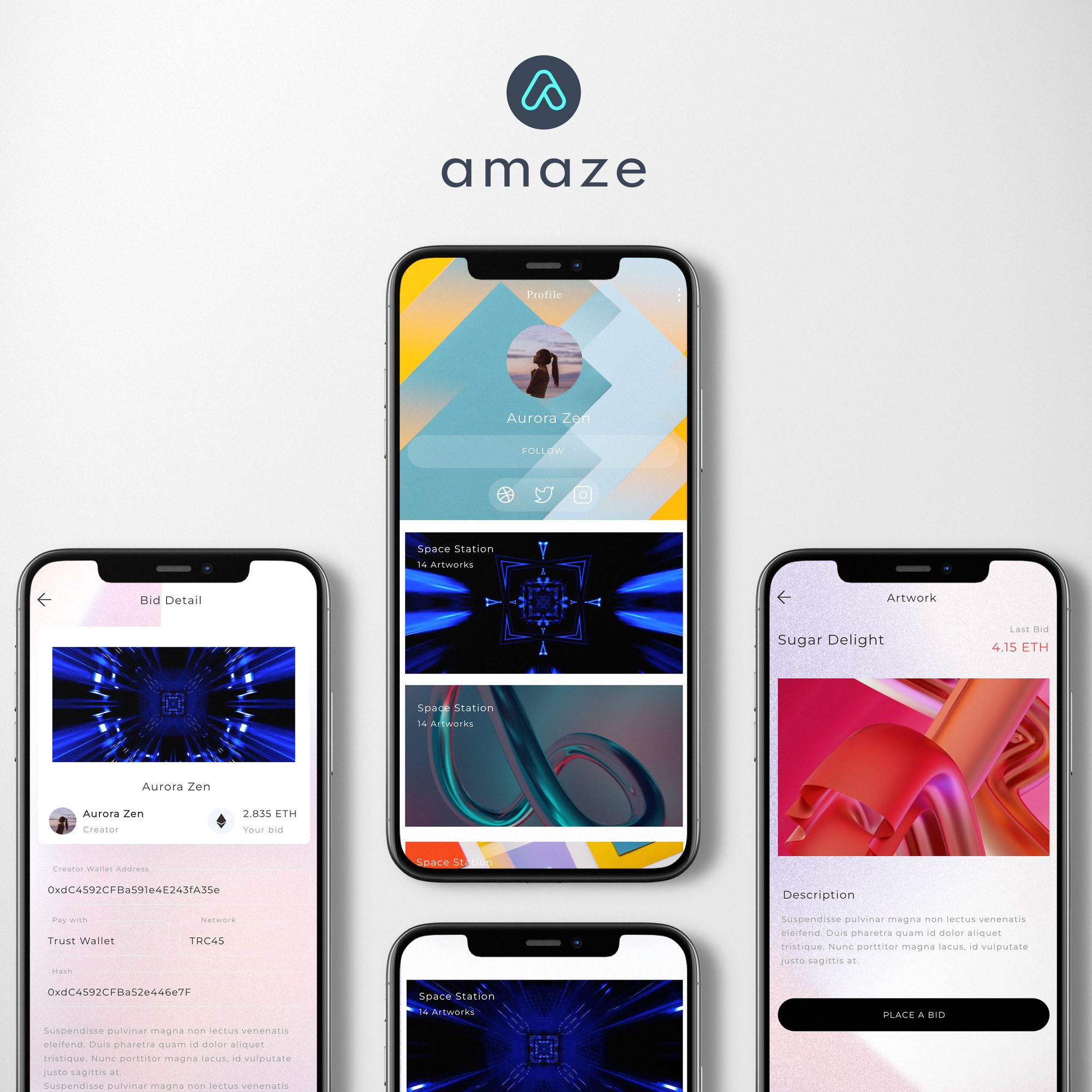 2) Squid NFTs - Entrance your audience with this hypnotic design that captures the artistic essence of many NFTs. Bold pops of color make your NFTs come to life, while background videos increase user engagement metrics and elevate your design.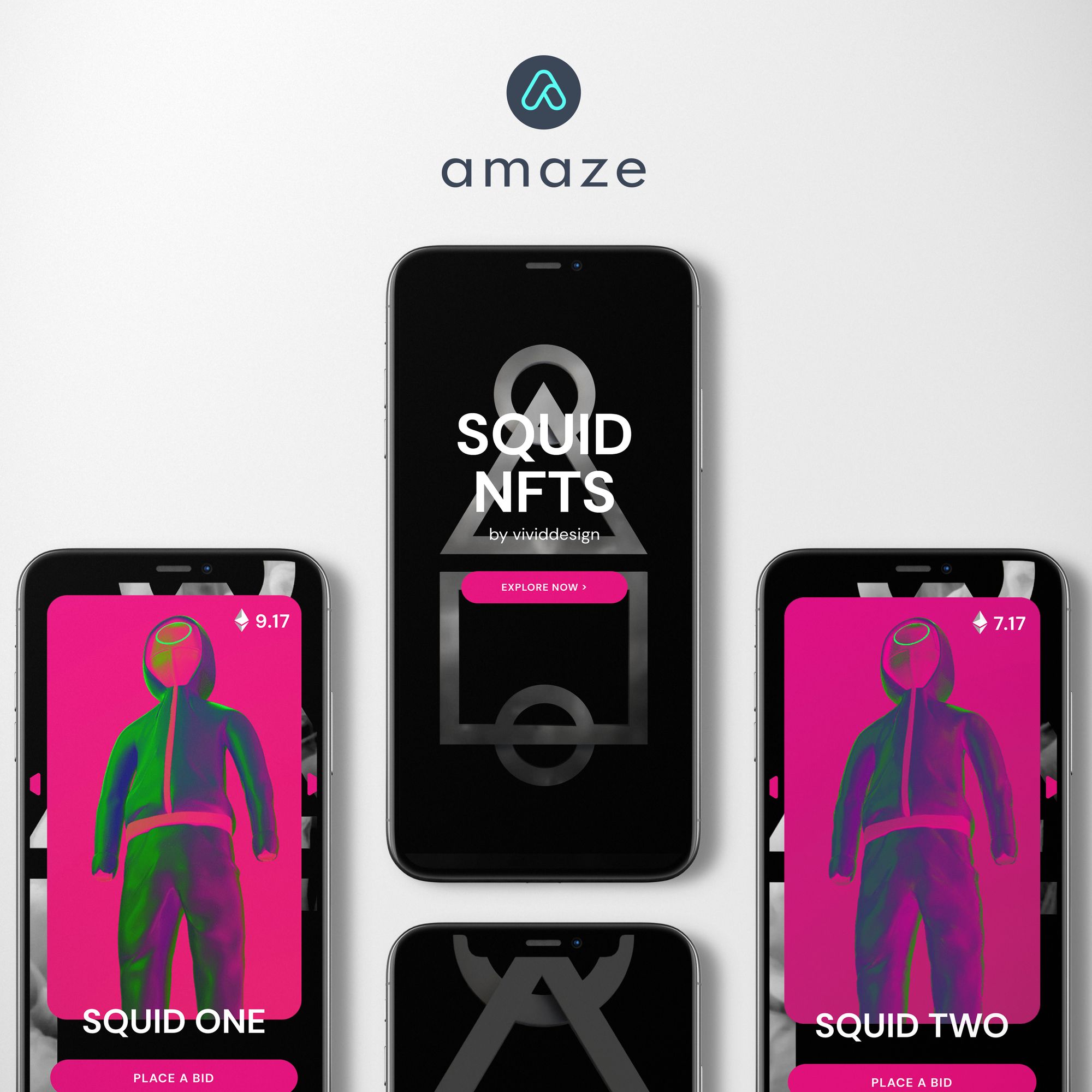 3) NFT Auction - Create a place to auction your NFTs that can easily be posted on social media and is optimized for mobile experiences. This NFT template helps you add your collection of NFTs in minutes and keeps everything organized and easy to navigate.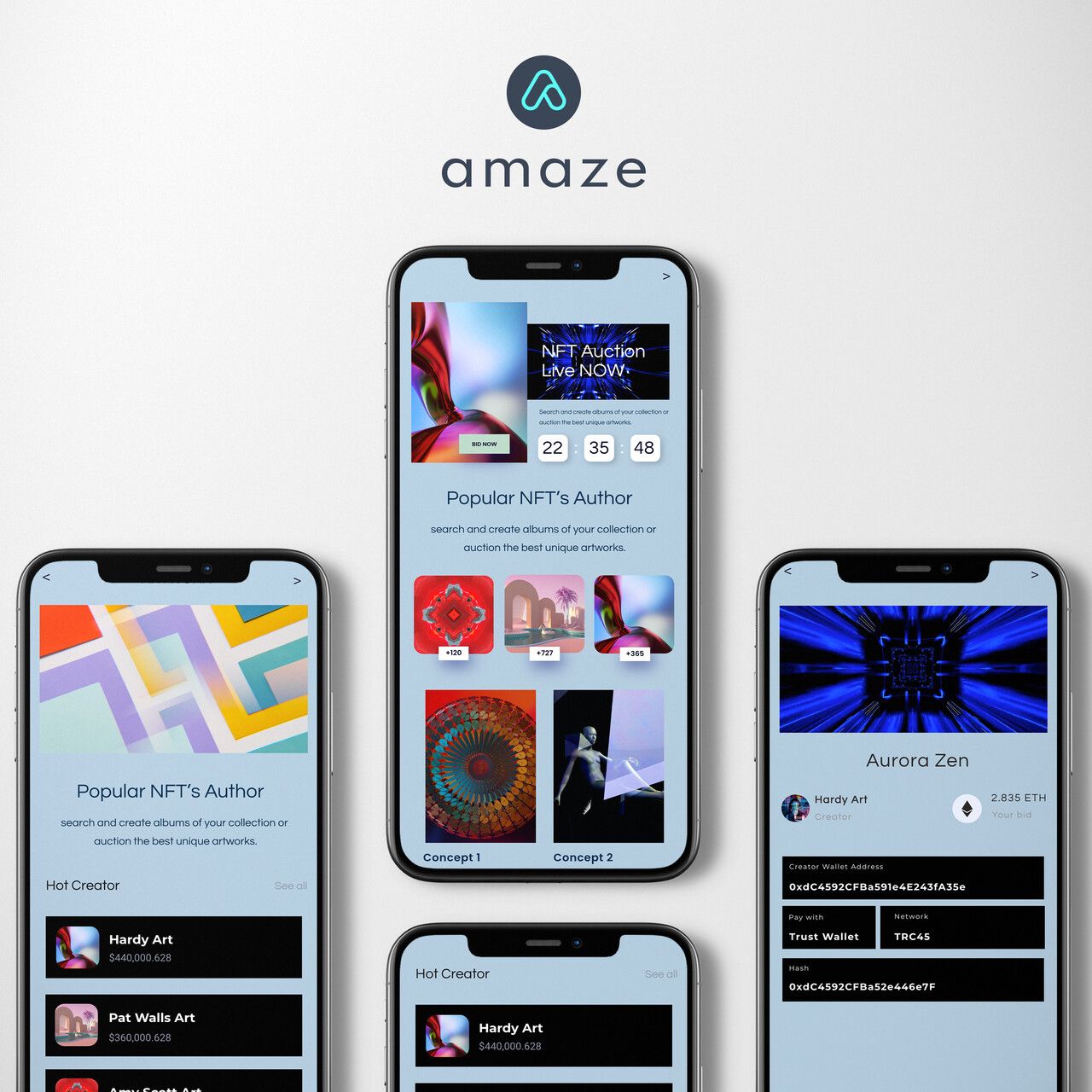 4) Collection Launch - This bold template allows you to host NFTs from multiple creators. Add information about each creator's followers, artwork, and other media assets on a single page and allow users to swipe left to go back to the homepage.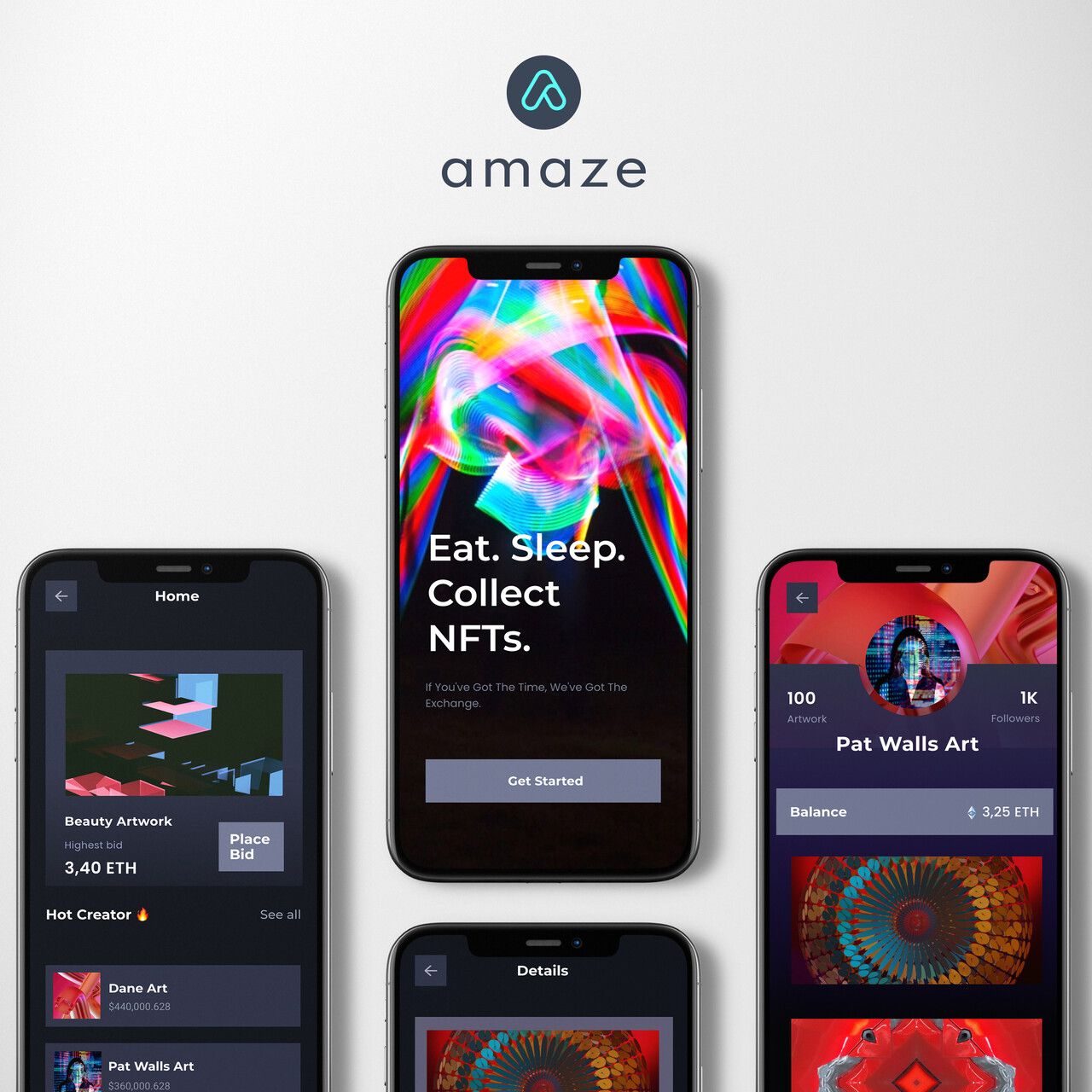 5) Black Jack NFT - Create a dramatic eCommerce experience that starts the moment a person opens this design. This template makes it easy to navigate between listings and helps you present your collection in the best way possible.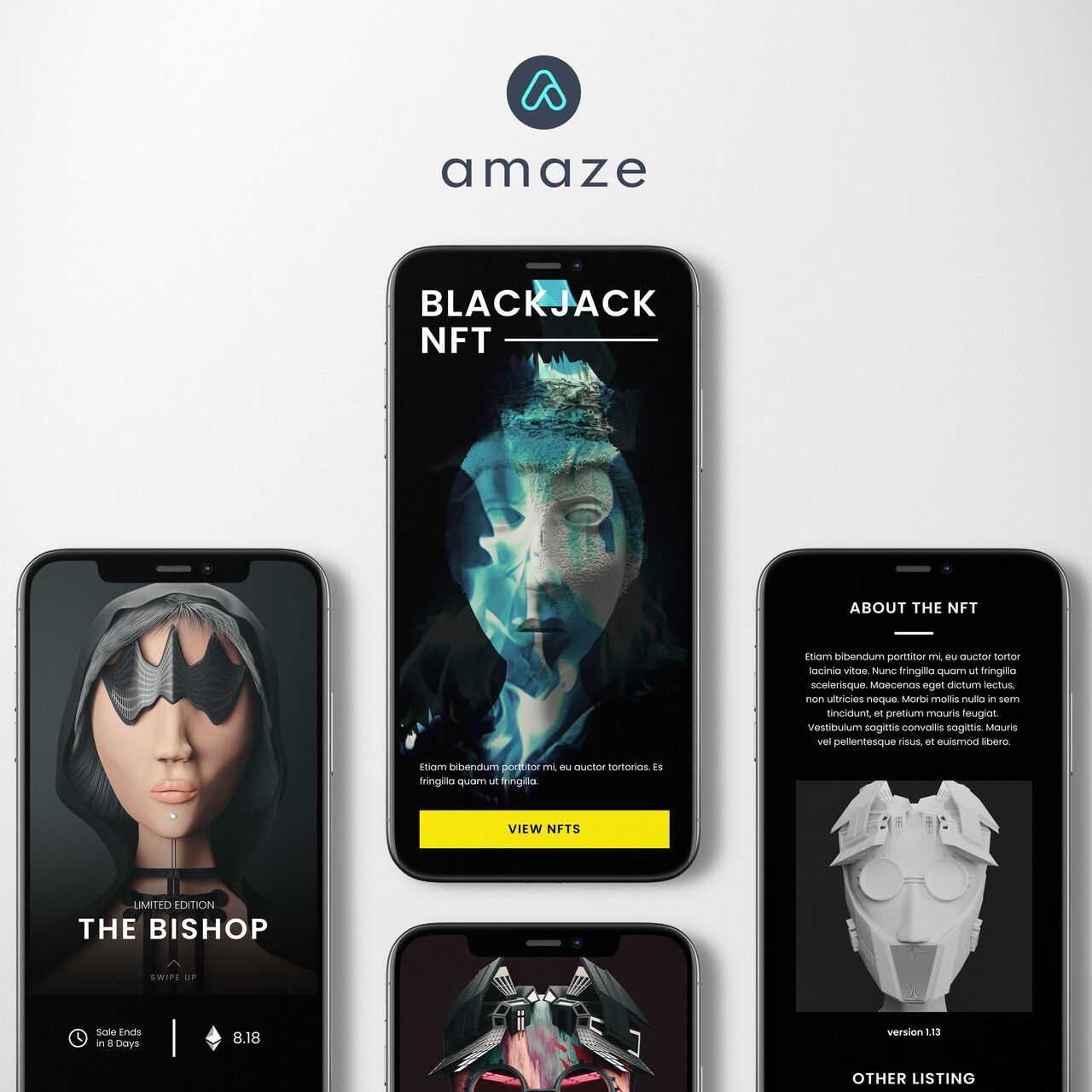 All Amaze templates feature smooth transitions that invite customers to swipe between pages and stay engaged with your store.
Our drag-and-drop editor makes it easy to customize pages and create a unique look that matches your brand. You can also view your modifications in real-time in the preview editor to help you perfect your design.
Once you're done with all your edits, simply hit publish to generate a link that you can share anywhere.
Our NFT templates can be used and customized on both our Amaze Pro and Amaze FREE platform.
To sign up for Amaze Pro, visit Amaze.co, or add Amaze FREE to your Shopify account.