Amaze just added five new, professionally-designed templates. Use these designs to quickly launch a mobile-first eCommerce experience showcasing and promoting select products or services, such as new arrivals and ongoing sale items/services.
Our new templates for this week feature products and services for home goods, beauty, food and drink, sports, and real estate. However, our templates are only categorized to provide inspiration and serve as a visual aid. Every template can easily be updated and customized to fit any industry.
Once you've selected a template, add images, videos, logos, copy, and any other content you want. When the edits are complete, you can publish your design to a website or use our domain to host your pages without additional costs. Finally, generate a QR code or link to share your eCommerce experience anywhere and increase the visibility of your products or services.
Find your favorite template below and customize it for free when you connect Amaze to your Shopify account, or use Amaze Pro to get full access to all our editing tools!
1) Featured Products - Sports & Outdoors: This beachy design is a great way to highlight your collection of surfboards or other sporting equipment. The template features multiple product pages and a place to redirect customers back to your website on the final page. Minimal space for copy makes it easy to quickly edit this template to showcase your sports and outdoors products.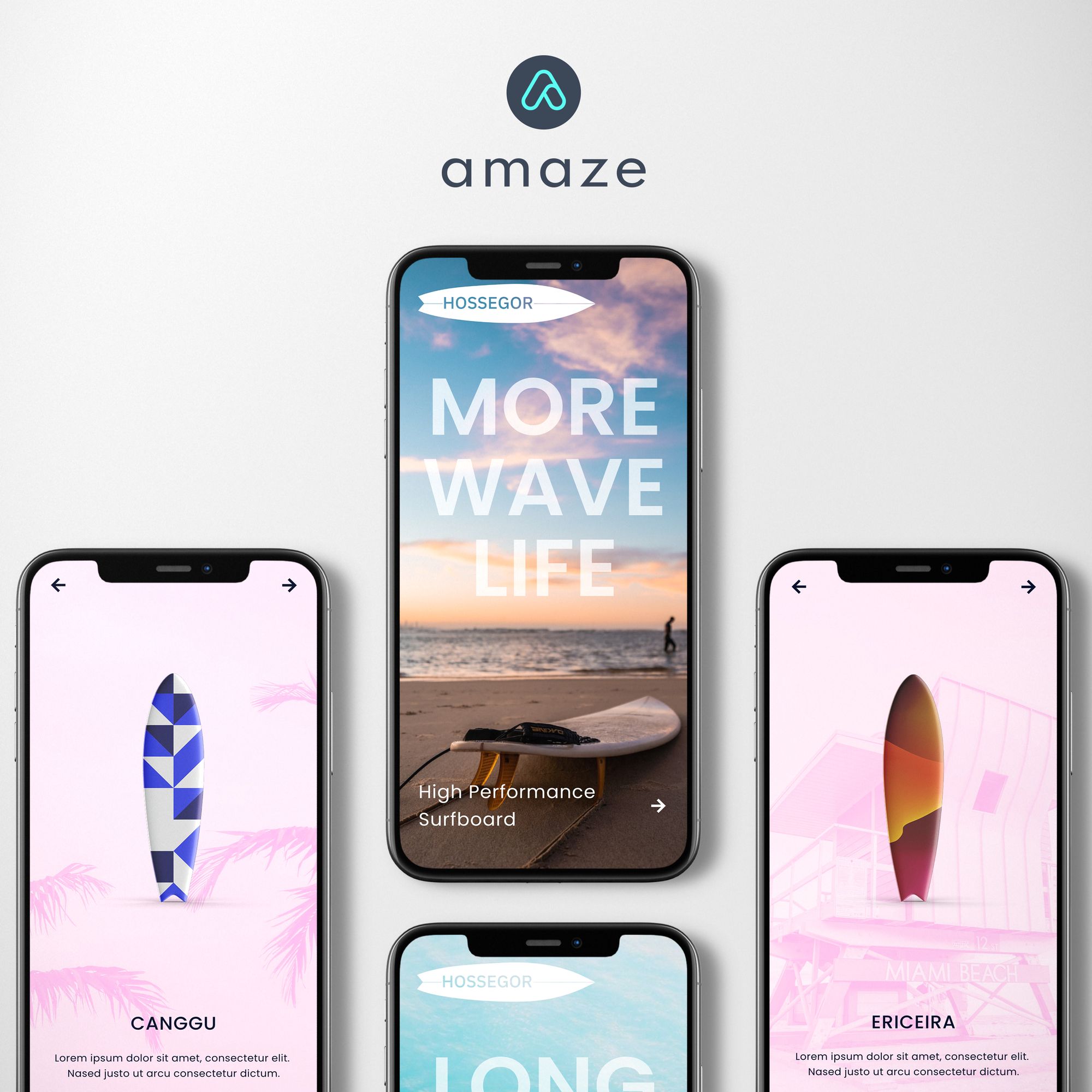 2) Collection Launch - Artwork: Sell your artwork or other home goods items with this contemporary design. This template includes a full-screen image on each product page with the ability to scroll down to view more information and additional images.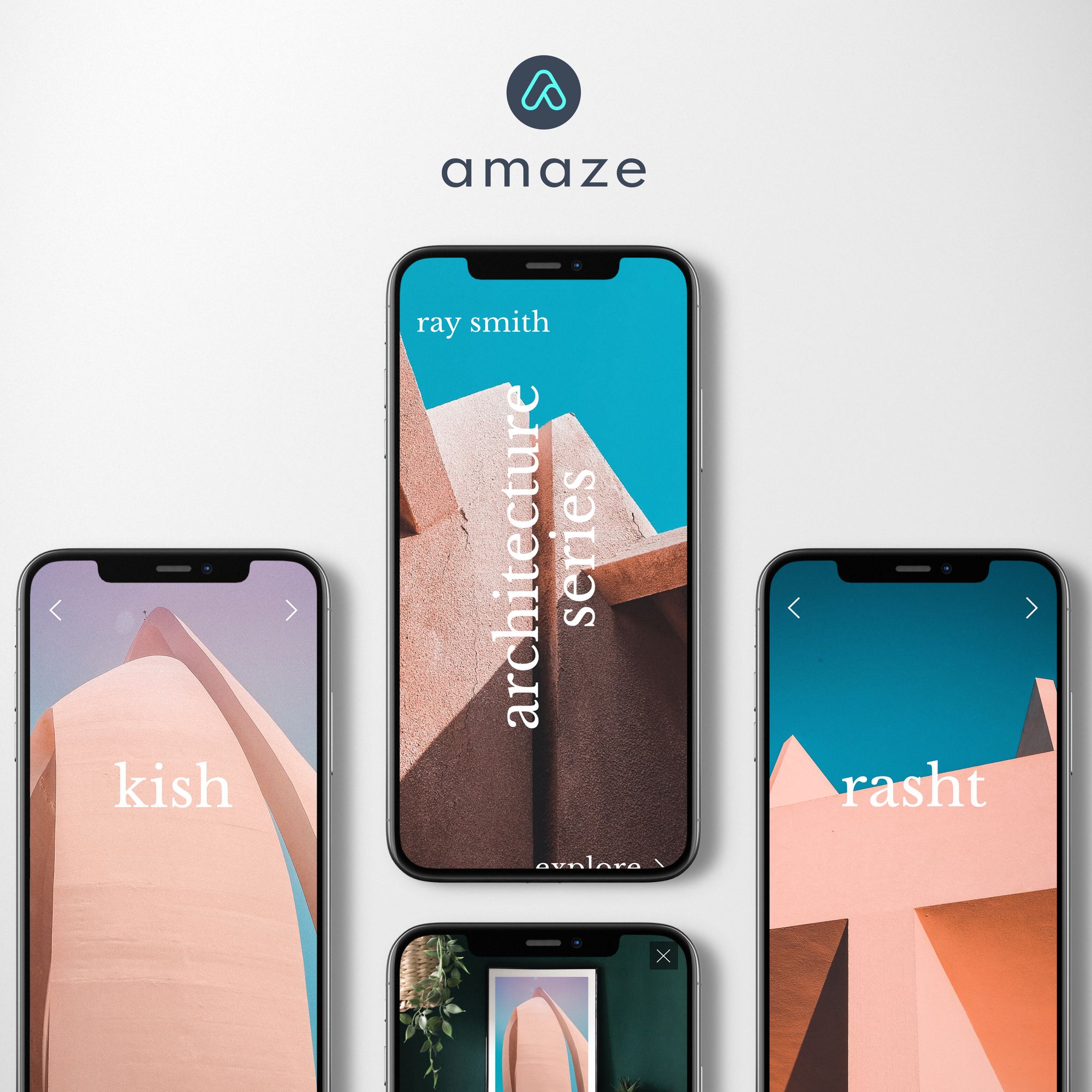 3) Featured Products - Beauty: Promote your beauty services with this professional design. Video slots are included on each page to give customers an inside look into the services you perform. Create a QR code for this template and post it in your shop to allow customers to quickly learn more about your services, or share the link online to use the design as a marketing tool.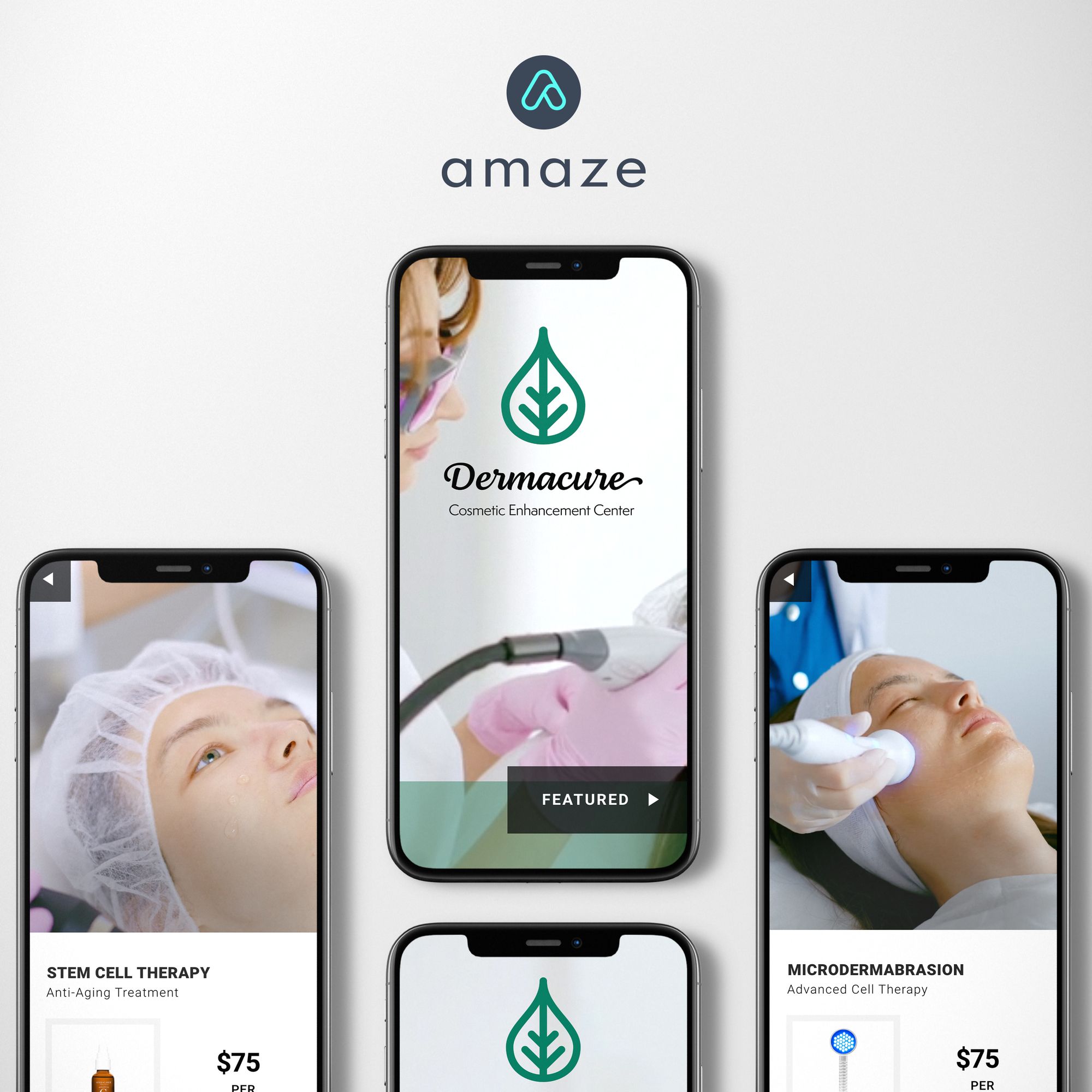 4) Brand Awareness - Food & Beverage: Present your chips in a way that's visually appetizing with our lively food template. This single-product template features stunning animations that grab a customer's attention and make your product appear irresistible.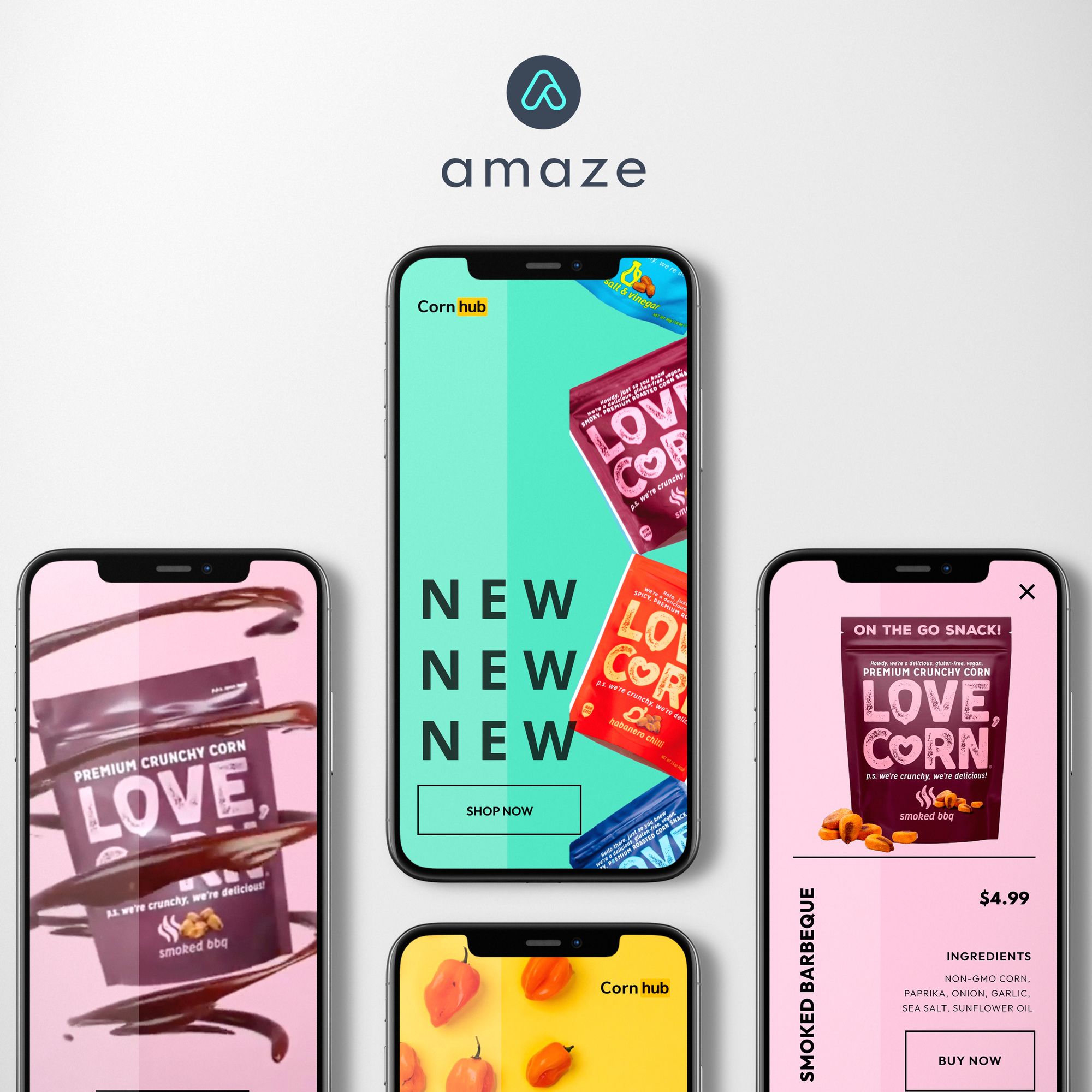 5) Real Estate Listing - Business: This mobile-first design highlights your listings and is easy to share on social media and other online platforms. Engage potential clients with short videos of each property and an overview of the listing. Add in buttons that allow prospects to set up tours and use the final page to redirect users to your website.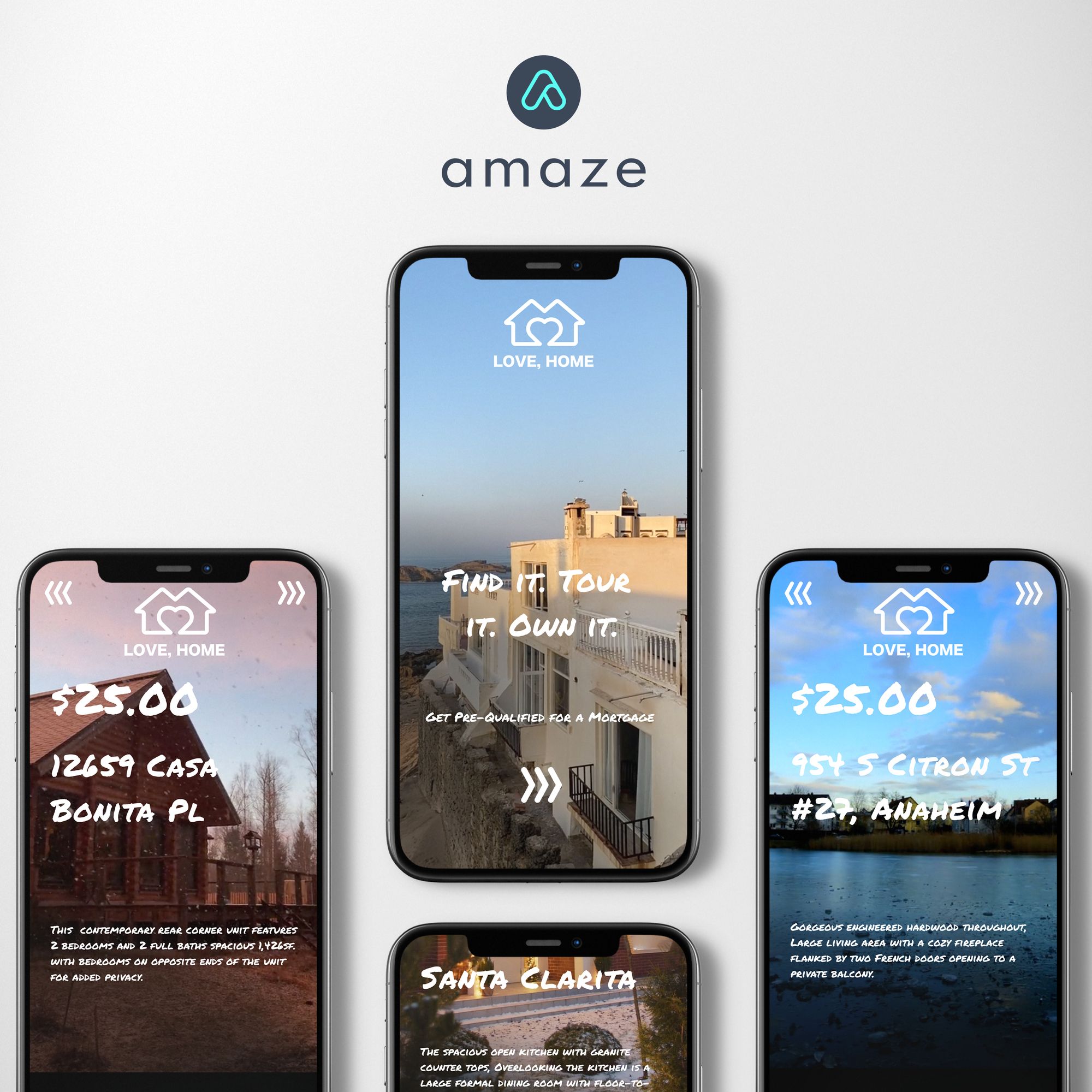 All Amaze templates feature smooth transitions that invite customers to swipe between pages and stay engaged with your design.
Our drag-and-drop editor makes it easy to customize pages and create a unique look that matches your brand. All modifications are reflected in real-time in the preview editor to allow you to see your design from an end user's point of view.
Once you're done with all your edits, simply hit publish to generate a link that you can share anywhere.
Our templates can be used and customized on both our Amaze Pro and Amaze FREE platform.
To sign up for Amaze Pro, visit Amaze.co, or add Amaze FREE to your Shopify account.