Want to create an eCommerce experience for your health and wellness products that can be shared on social media, texts, or on your website?
Amaze makes it easy!    
Our professionally designed, no-code templates allow you to quickly build stunning selling experiences and pages without having to start from scratch. Just upload images of your health and wellness products or services and add content to customize a template.
Publish your design to a website or use our domain to host your pages without any additional costs. Once your work is live, you can generate a QR code and link that can be shared anywhere.
Find your favorite health and wellness template below and customize it for free when you connect Amaze to your Shopify account!
1) Fluid - Use this single-item template to showcase your health or wellness product online. The minimalist design keeps customers focused on the aesthetics of your product while transitions between pages drive engagement.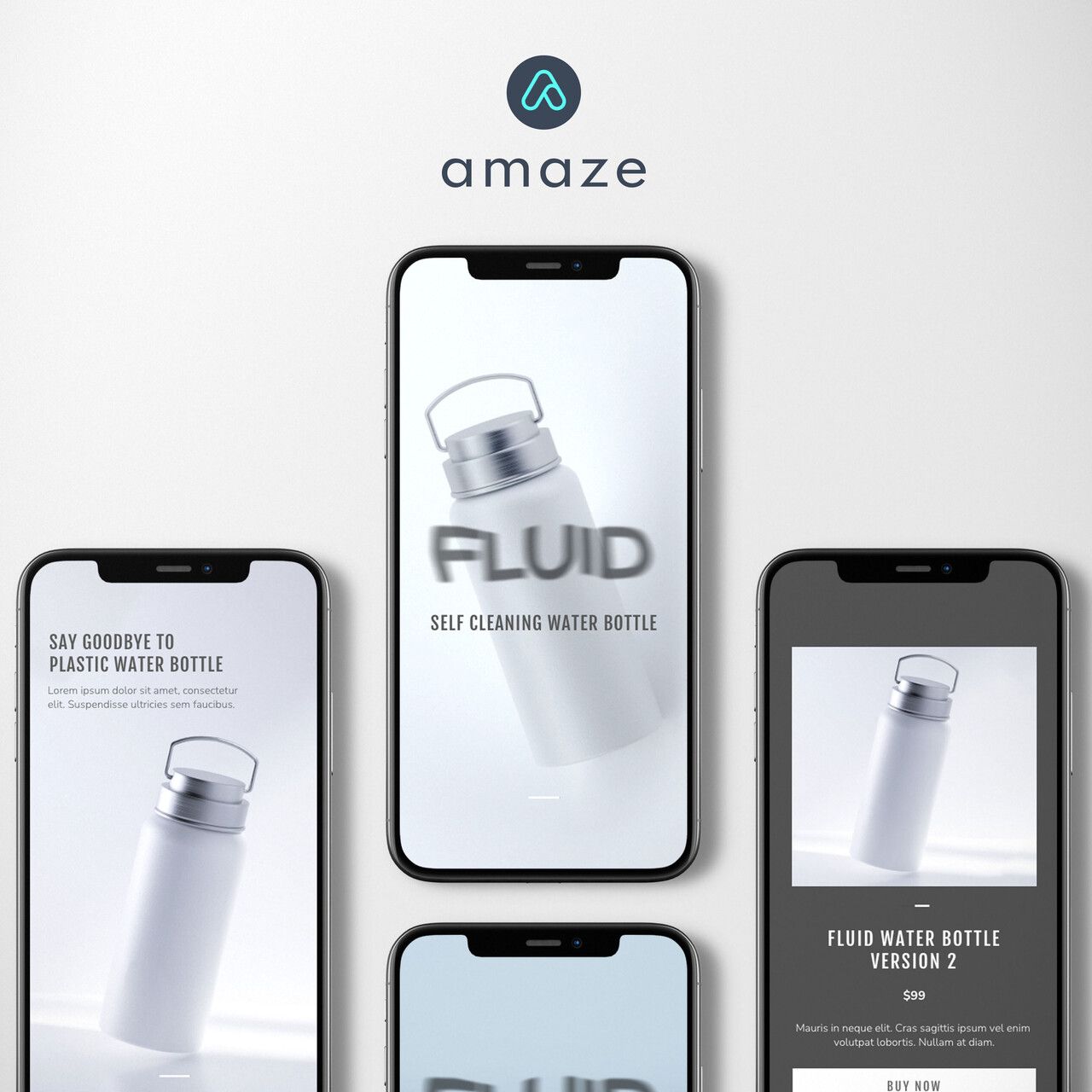 2) Wellness Society- Create an eCommerce experience for your wellness products that reflect the zen qualities of your merchandise. This multi-product template allows you to feature as many wellness products as you want while maintaining a uniformed style throughout.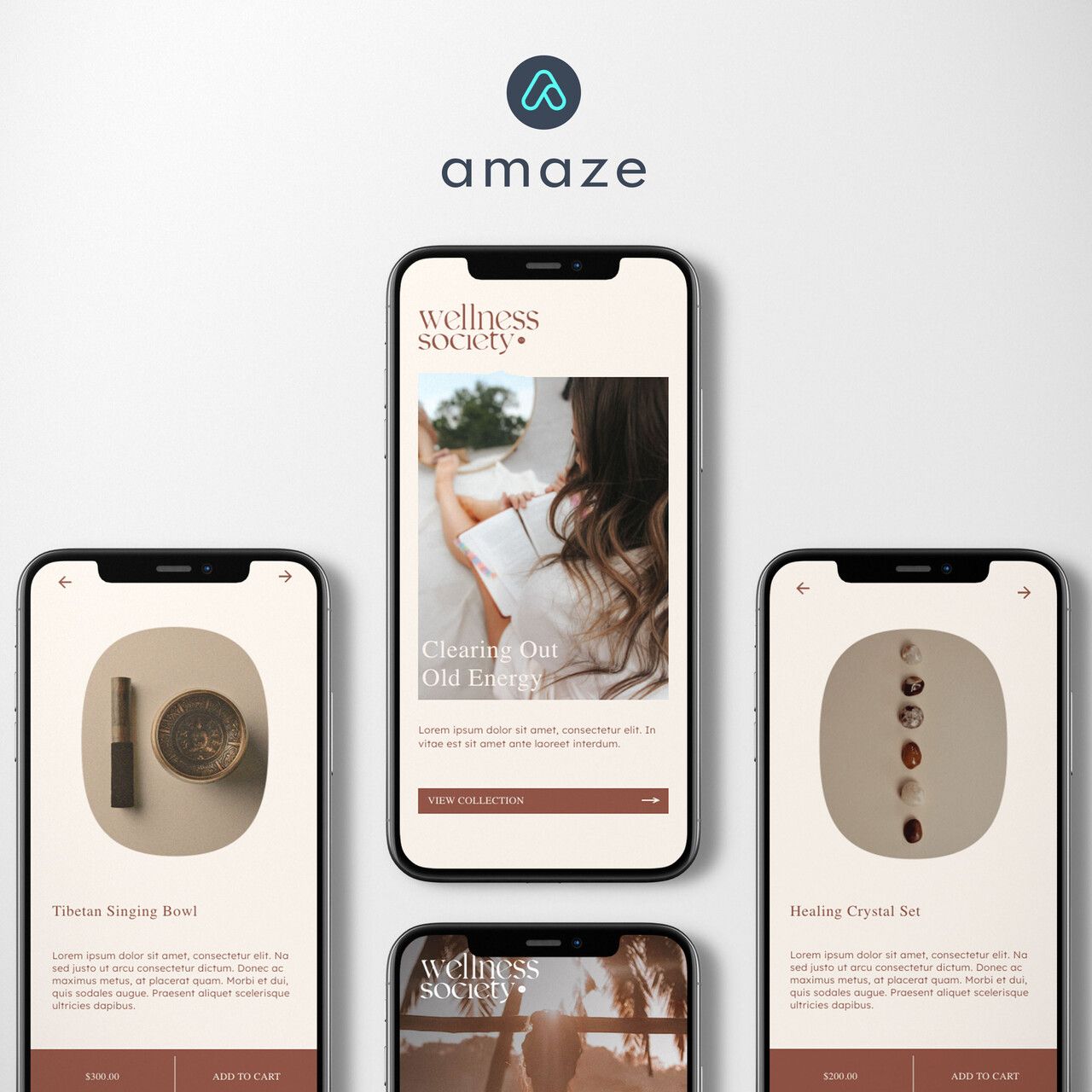 3) Roux - Feature your candle collection and increase sales with this engaging wellness template. This design uses animations and video clips to peak a user's interest and allows customers to swipe down to learn more about each candle.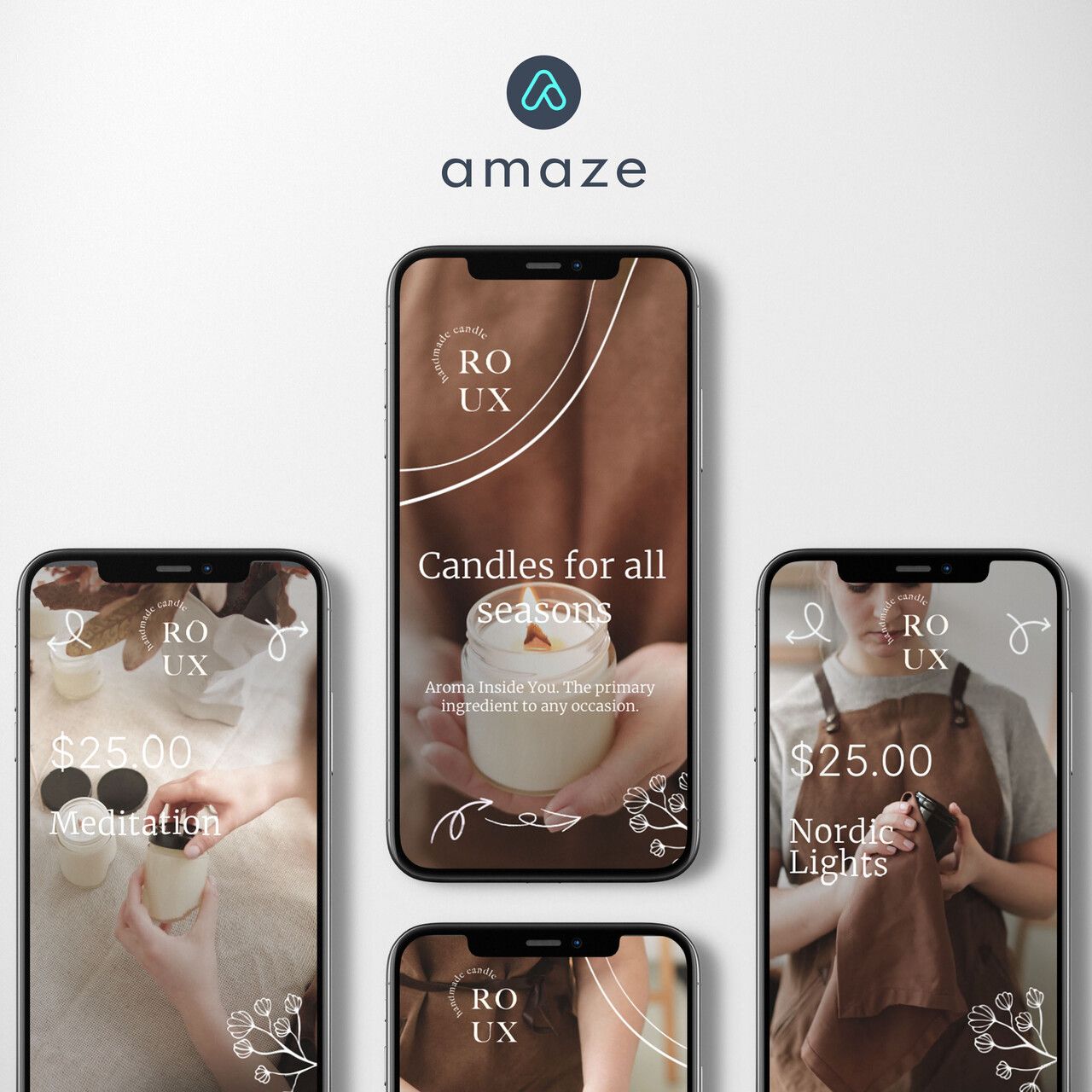 4) Chloe - This template takes a simple approach on product pages to make your wellness items stand out. Add some drama to this template on the first and last page with stunning video clips that highlight your entire wellness collection.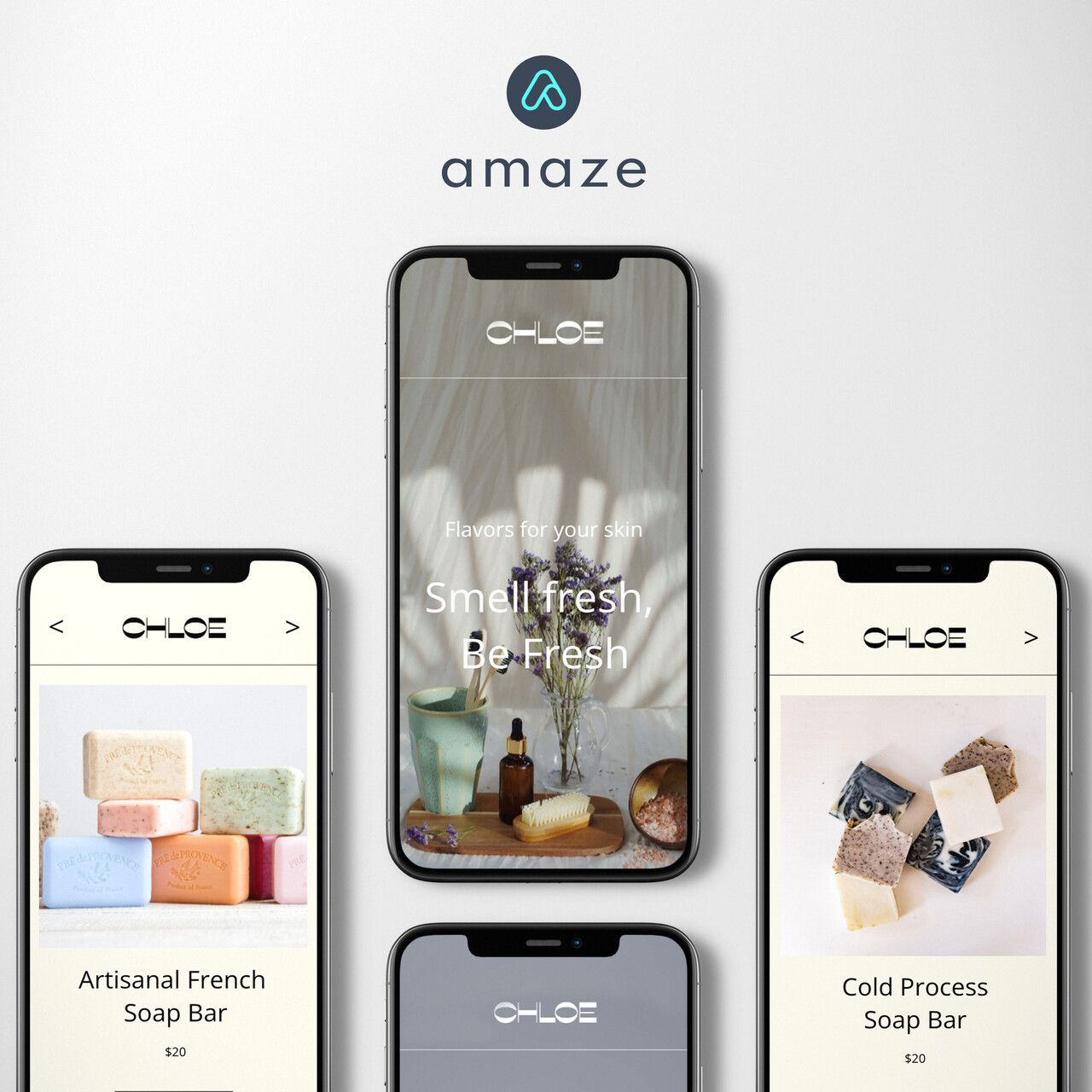 5) Fitnest - Promote your fitness products with multiple image and video slots on this interactive template. Allow customers to see two images of your product on the top of each page as well as a video clip of the product in action when they scroll down.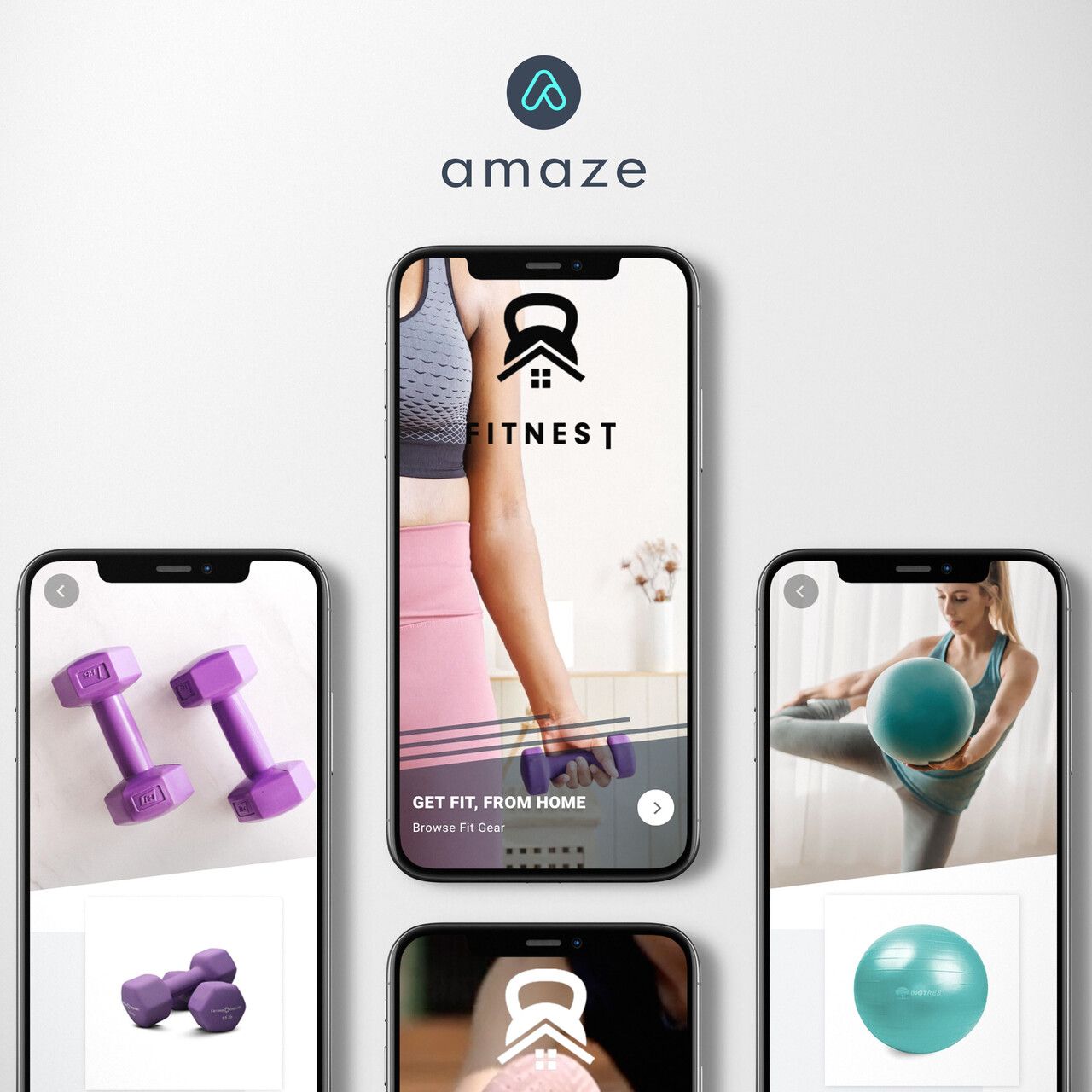 All Amaze templates feature smooth transitions that invite customers to swipe between pages and stay engaged with your store.
Our drag-and-drop editor makes it easy to customize pages and create a unique look that matches your brand. You can also view your modifications in real time in the preview editor to help you perfect your design.
Once you're done with all your edits, simply hit publish to generate a link that you can share anywhere.
Our health and wellness templates can be used and customized on both our Amaze Pro and Amaze FREE platform.
To sign up for Amaze Pro, visit Amaze.co, or add Amaze FREE to your Shopify account.