Want to create an eCommerce experience for your clothes, accessories, shoes, decor, or home goods? Amaze makes it easy!    
Our professionally designed, no-code templates allow you to quickly build a stunning digital selling experience or create pages for your business or service. Just upload your fashion or home goods products and add content to customize a template and make it your own.
Publish your fashion or home goods eCommerce selling pages to your website or generate a link that can be shared anywhere, including on social media and through texts.
Find your favorite template below and customize it for free when you connect Amaze to your Shopify account!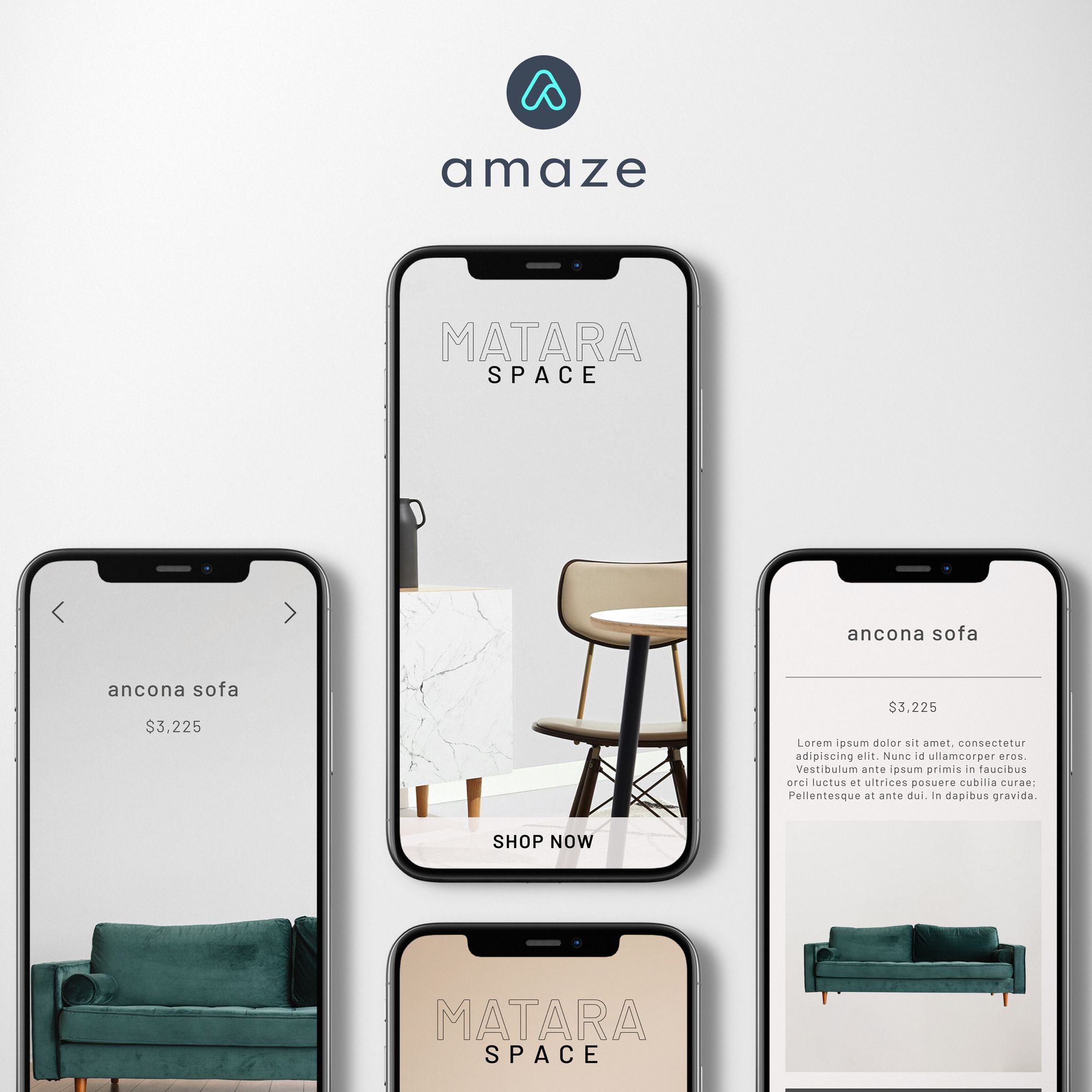 1) Matara Space - Sell furniture, home goods, or decor online with this minimalist- and conventional-styled template. Feature your products and their price on an entire page and let customers swipe down to learn more details.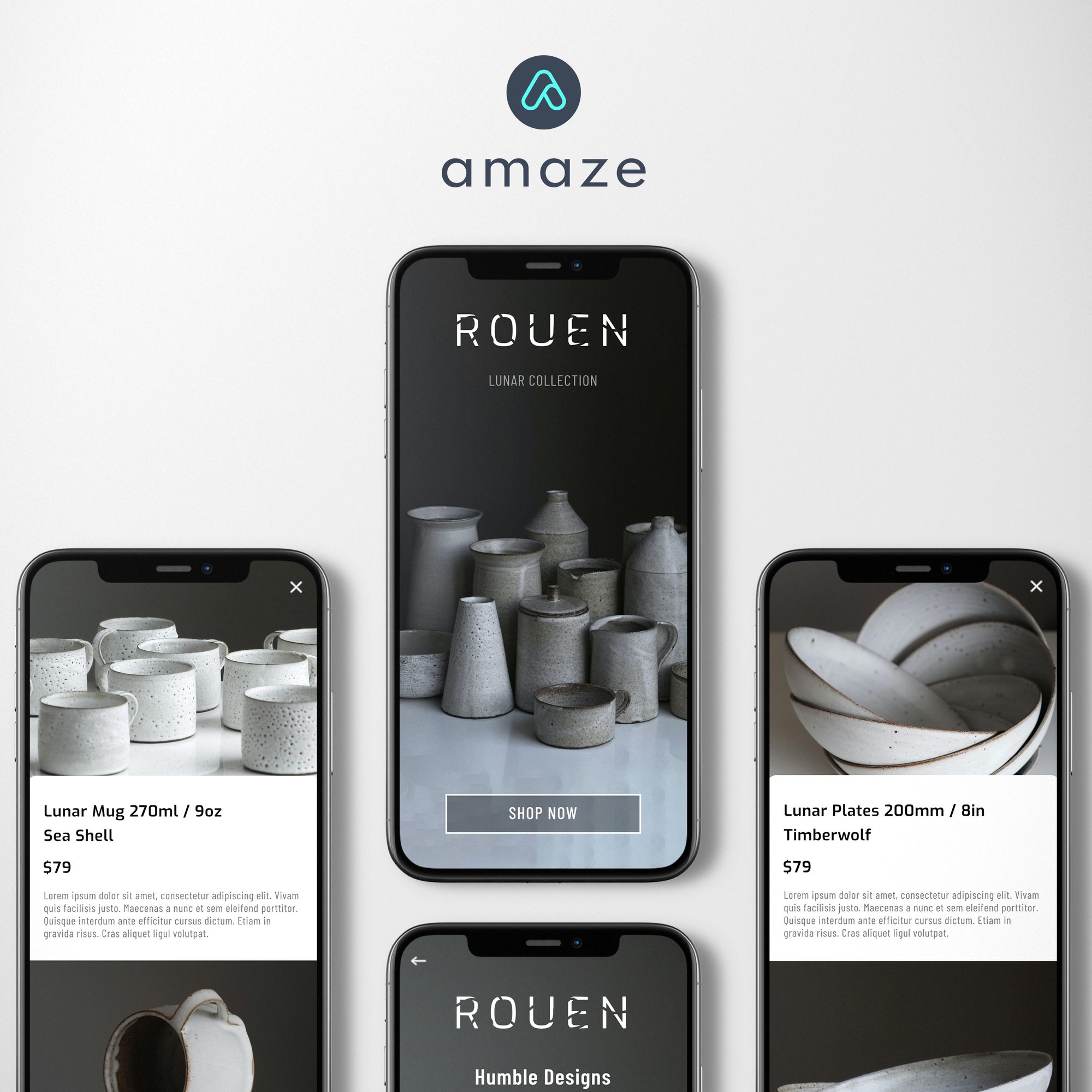 2) Rouen Lunar Collection - Emphasize the aesthetics of your home goods products with this highly visual template. Multiple image slots allow customers to see your products from different angles or placed in a staged home to help drive sales.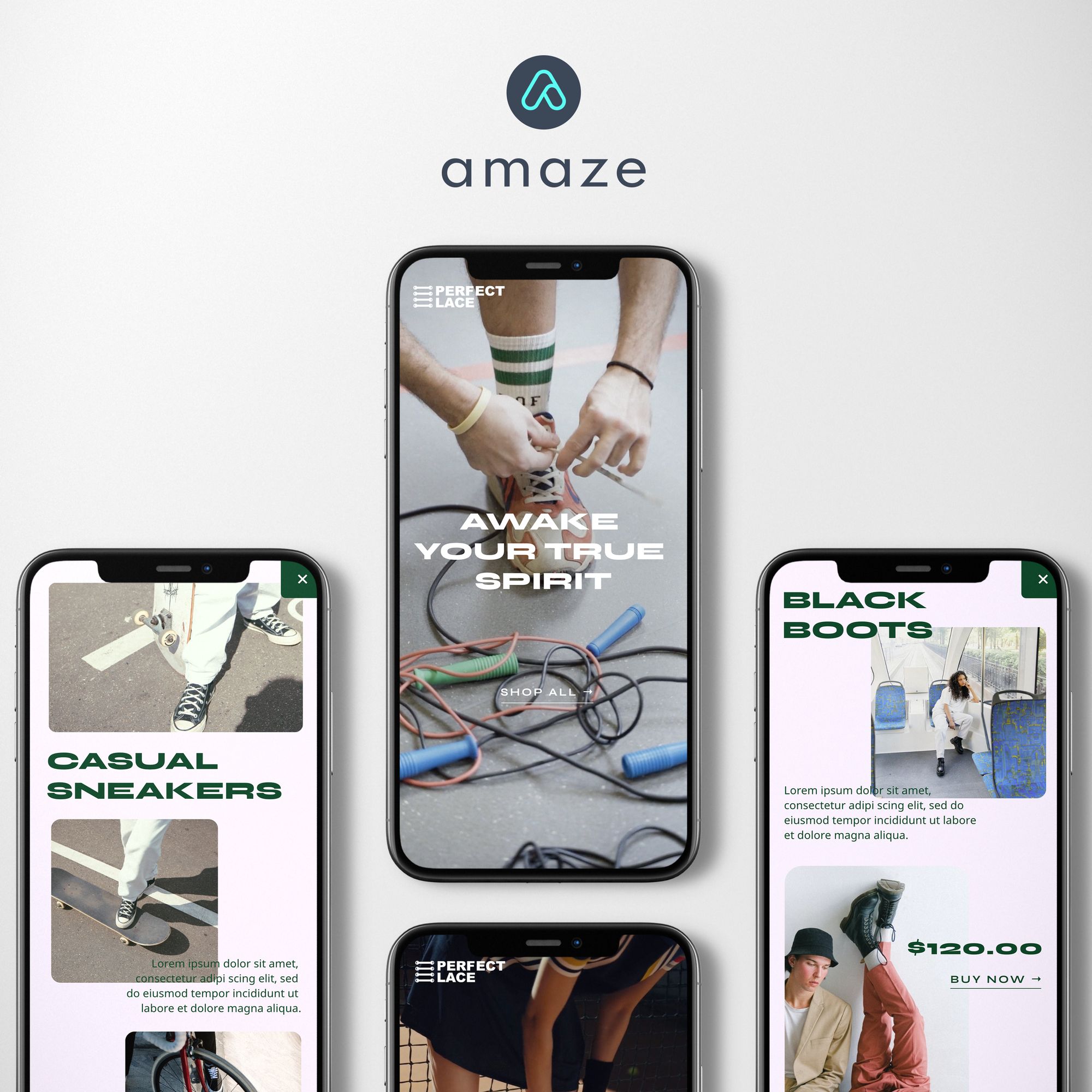 3) Perfect Lace - Unlike many templates, this design features unique pages for every shoe in your collection. Add three smaller images on one page or two larger ones on another. Determine which page works best for your sneakers, boots, or other shoes based on your collection of images.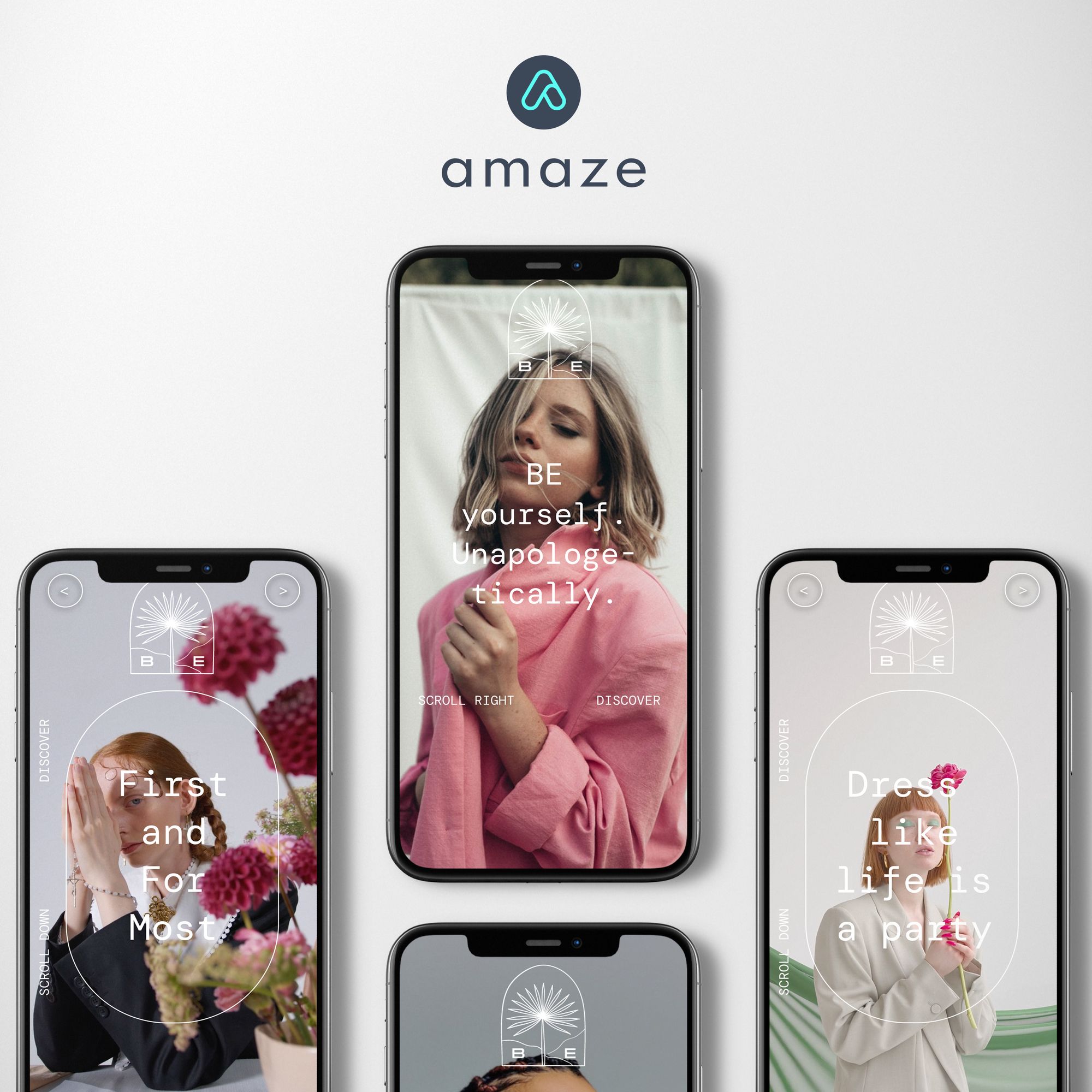 4) BE - Wondering where to sell your clothes online? Look no further! This fashion template drives engagement with transitions that keep customers in your store longer and increase the chance of sales. Display your apparel or accessories on a single page and allow customers to swipe down for more information.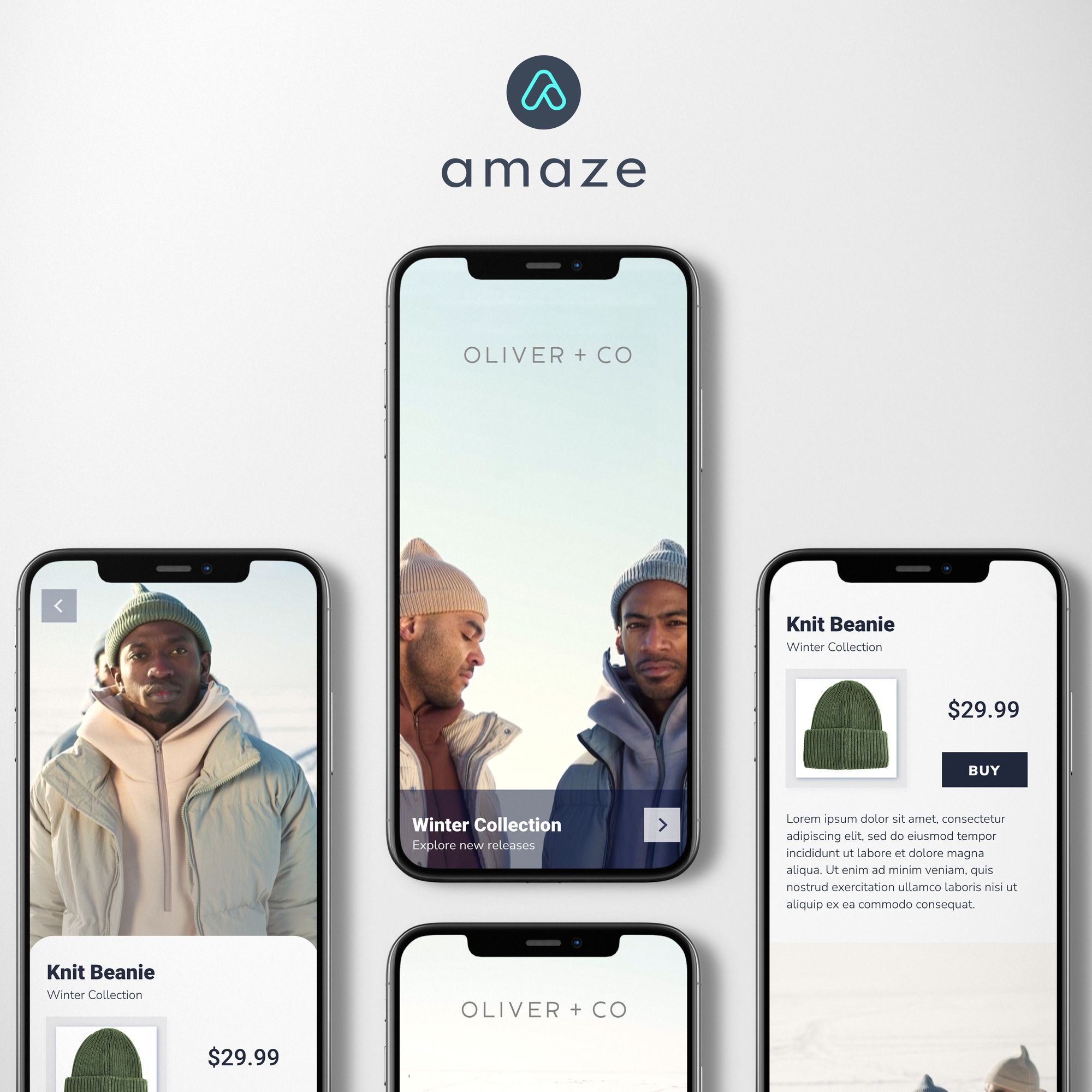 5) Oliver + Co - Quickly create a store to sell your clothes online with this multi-product fashion template. Add your apparel to this free (with a Shopify account), no-code template to set up and publish your shop today.    
All Amaze templates features smooth transitions that invite customers to swipe between pages and stay engaged with your store.
Our drag-and-drop editor makes it easy to customize pages and create a unique look that matches your brand. You can also view your modifications as you make them through Amaze's real-time edit viewer.
Once you're done with all your edits, simply hit publish to generate a link that you can share anywhere.
Our home goods and fashion templates can be used and customized on both our Amaze Pro and Amaze FREE platform.

To sign up for Amaze Pro, visit Amaze.co, or add Amaze FREE to your Shopify account.