Selling your food and beverage products online in a fun, engaging way can help you boost sales and gain repeat customers. Amaze's no-code, professionally designed templates make it easy to create beautiful, immersive experiences that allow you to stand out from the crowd and increase your online sales.
Our new food and beverage templates can serve as inspiration for your own designs, or you can upload and add your own content to get your store up and running in minutes.
Check out our latest template drops below!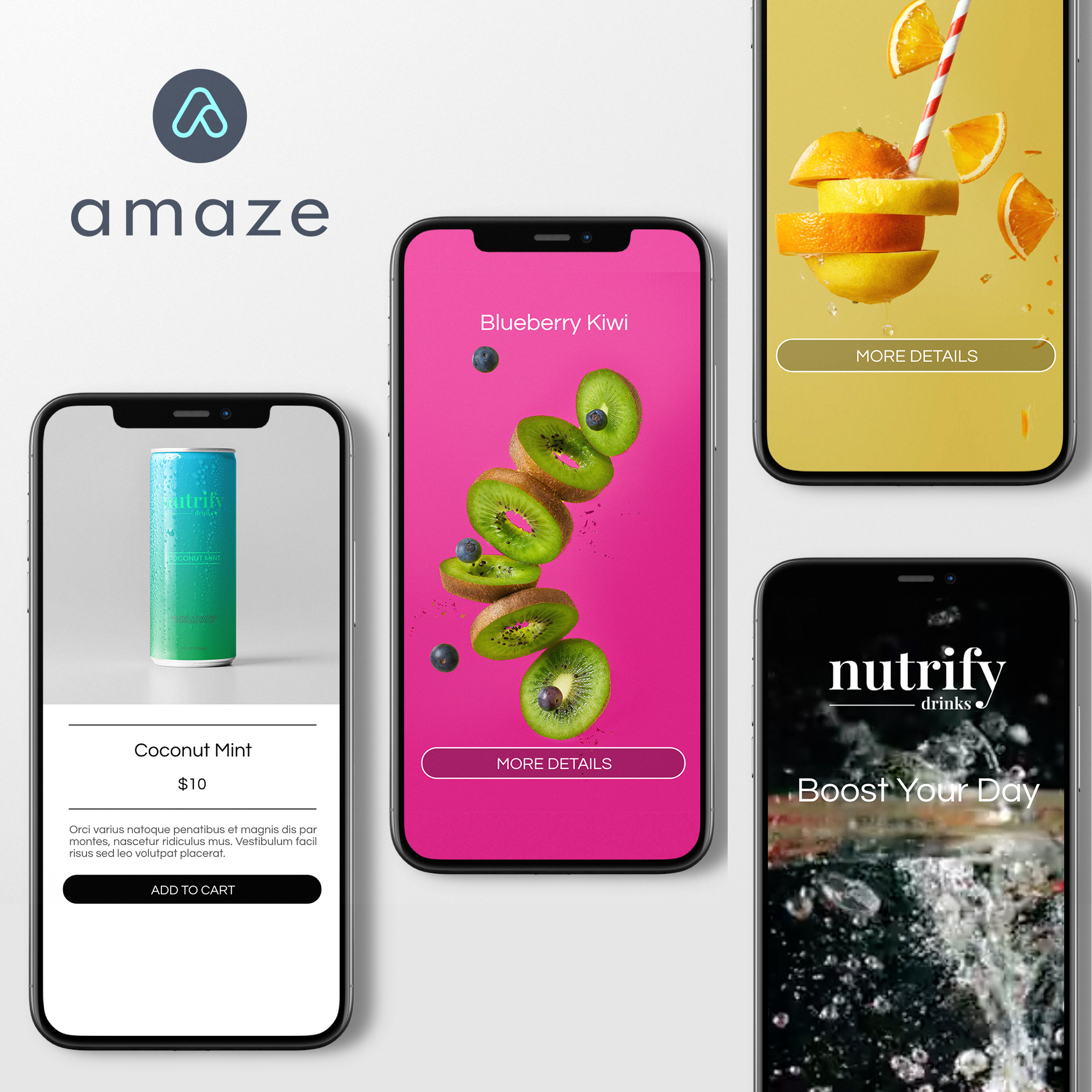 Promote and sell your beverage product with this bright, bold template that is sure to catch your customer's eye. Our Nutrify template is currently designed to showcase a single beverage product, but more pages can be added in our Pro and FREE platform if you have multiple products to sell.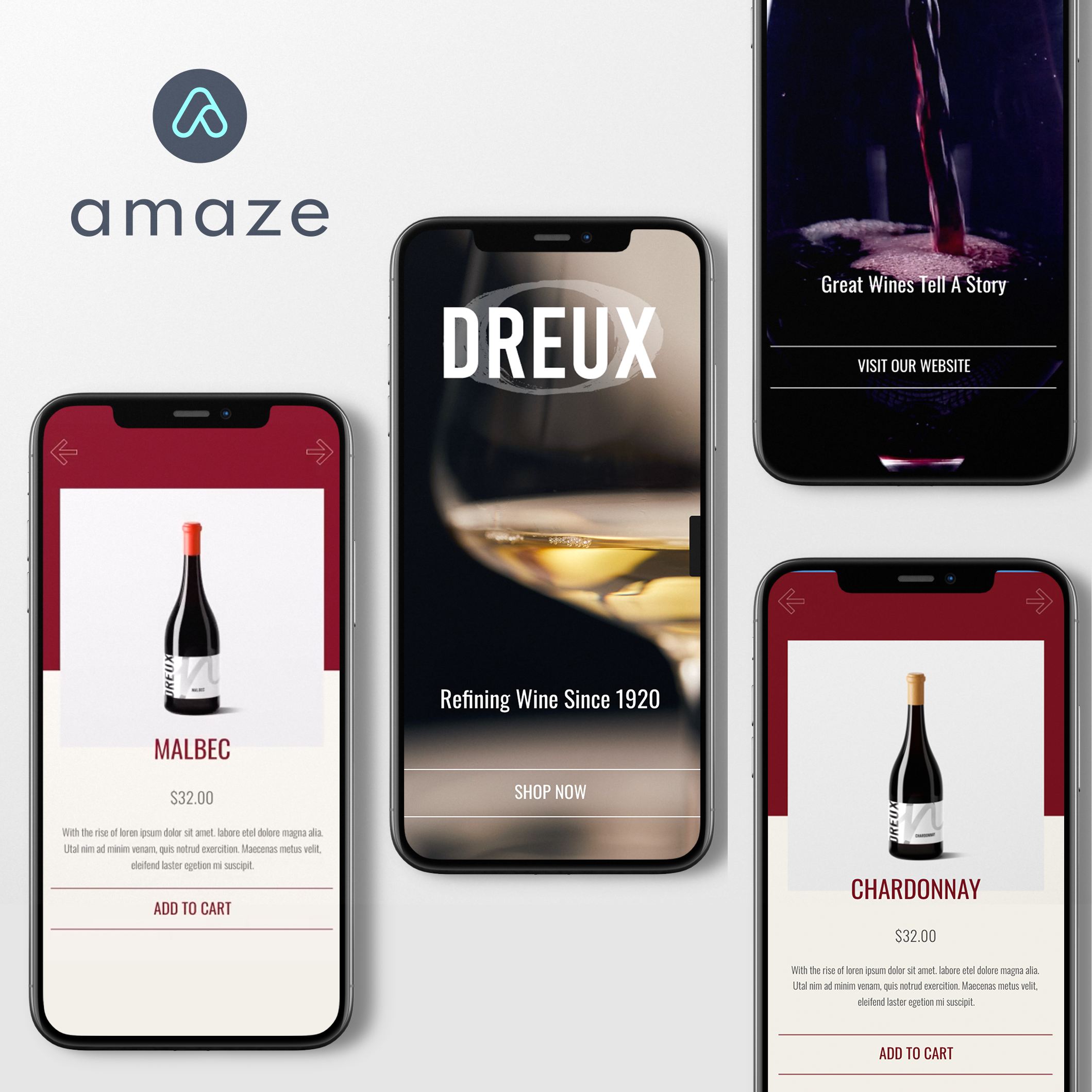 Need an elegant yet trendy way to sell your wine online? Amaze's new Dreux template embodies the classic spirit of wine with styling and transitions that appeal to today's market. This multi-product template allows you to feature your entire selection with ease.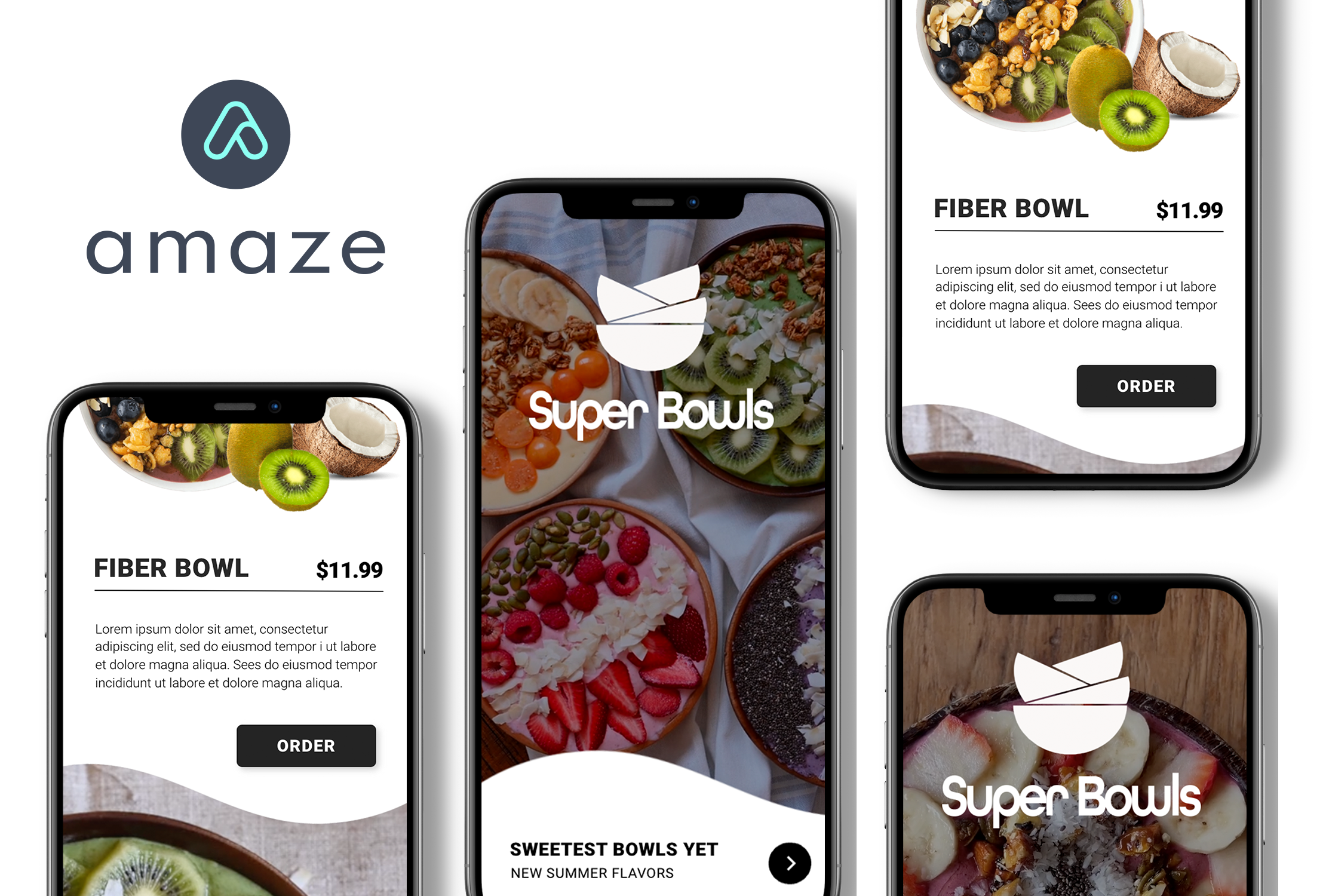 Bring your food to life with Amaze's Super Bowls template! Add mouth-watering videos of your bowls being made and allow customers to order their favorite on the spot. This template is designed to feature multiple products and places the focus on your delicious food through dramatic imagery.
Create with Amaze today!
Amaze templates feature smooth transitions that invite customers to swipe between pages to learn more about your products. View your edits in real time and generate links that you can share anywhere with just a push of a button!
Our food and beverage templates can be used and customized on both our Amaze Pro and Amaze FREE platform.
To sign up for Amaze Pro, visit Amaze.co, or add Amaze FREE to your Shopify account.